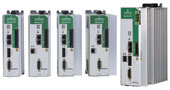 Epsilon EP
10-240 VAC, Single Phase, 50/60Hz Input
2.2 - 16.0A RMS (4.4 - 32 Peak)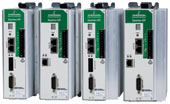 115V / 230V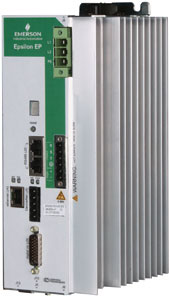 The compact, easy-to-use Epsilon EP servo drive is scalable from a simple amplifier to a completely programmable 1.5-axis motion controller. For added application flexibility, the Epsilon EP is available in three models: Epsilon EP-B (base), Epsilon EP-I (indexer), and Epsilon EP-P (programming).
Each model is available with five drive power stages: 2.2A, 4.0A, 6.5A, 9.0A and 16.0A. This provides the capability to deliver over 198lb-in (22.4Nm) of torque at the rated motor speed and 396lb-in (44.8Nm) of peak torque for high demanding, pulse-duty applications. The Epsilon EP offers four of the most popular network connections for industrial controls: RS485 (with standard Modbus RTU interface) is on all models allowing interfacing to PC tools, simple HMI's and drive-to-drive configurations.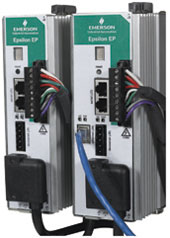 Optional ProfiBus DP and DeviceNet communication configurations are available for system integration to common PLC platforms. EtherNet (standard on every Epsilon EP-P) opens up a world of interfacing possibilities (see the communications section under the Options tab for more information).
Features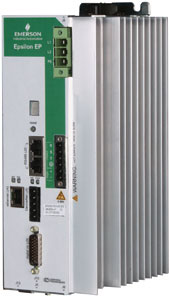 Integrated Control
Our Epsilon EP servo drive product line offerings include integrated motion control solutions. The Epsilon EP product line offers product scalability with base, indexer and programming variants.

Variants and their respective solutions include:
Epsilon EP- P - Programmable - Create complete user programs to sequence the motion control

Epsilon EP- I - Indexer drive - Position controller provides Home, Index, and Jog motion profiles

Epsilon EP - Base drive - Ideal for servo applications utilizing an external motion controller

| | | | |
| --- | --- | --- | --- |
| PowerTools Pro | √ | √ | √ |
| CTSize | √ | √ | √ |
Performance Advantage

Control Techniques has incorporated several advanced features and capabilities in the Epsilon EP family to make these drives even more powerful and easier to use. The key features are incorporated into the four variants of this product line. The four variants are:
Epsilon EP-B – Base

The base drive is ideal for servo applications utilizing an external motion controller. It accepts an analog command signal and sends out position feedback. The EP-B has the unique capability of combining an analog command with a preset velocity for trimming or advance/retard operations. The EP-B drive is an excellent choice for stepper replacements or centralized control systems.

Epsilon EP-I or EP-IDN – Indexer

The EP-I drive is a highly capable position controller that provides Home, Index, and Jog motion profiles. The EP-I holds up to16 unique indexes that also can be chained together to create complex motion profiles. The EP-I has a unique alternate mode feature whereby it can perform an Index or Home function and then switch to an alternate mode such as Analog Torque, Analog Velocity, or Pulse Follower mode on the fly! This compact indexing drive is a cost effective solution for countless applications.

Epsilon EP-P, EP-PDN and EP-PPB – Programming

The EP-P drive provides the highest level of control by allowing the user to create complete programs to sequence the motion control along with other machine functionality. The EP-P can be used to solve the most complex motion applications and still be easy to use thanks to Control Techniques' FREE PowerTools Pro configuration software. PowerTools Pro uses simple drag-and-drop and fill-in-the-blank screens that make setup a snap. User programs are created using a text-based motion language that is as easy to read as it is to program. If you don't know the command, simply drag it in from the drop-down box and PowerTools Pro will assist you with the syntax. With intuitive software and plenty of online help, programming this servo drive is truly "Motion Made Easy!"®
Additional features include:

Real-Time Program

A Real-Time Program (RTP) is a user program that executes in a single servo update. A RTP allows synchronous execution of a user program with the internal motion kernel which enables the possibility of real-time modification of motion profiles, monitoring of key performance indicators, or to make time critical calculations needed to get the most out of your motion control system.
Electronic Camming

Programming electronic cams has taken a huge step forward with Control Techniques' easy-to-use camming functions. PowerTools Pro offers a unique graphical interface which show the motion engineer exactly what the cam profile looks like in polar or linear coordinates. Cam data can be imported from a CAD system or entered directly from the PowerTools Pro software or even self generated within a user program. Epsilon EP supports several different types of interpolation types including linear, cosine, square, cubic spline, and jerk free offering flexibility in trajectory generation. Cam profiles can be started as easily as turning on an input, with no user program involved. Of course for advanced capabilities, user programs can be also used enabling access to a wealth of cam information and dynamically monitoring.

Modbus Master

Modbus Master takes machine control capability to a whole new level. No longer limited to the drive's on-board I/O, the Modbus Master can manage a very large number of I/O and communicate updates to any Modbus follower device, giving machine builders extensive control options.

Position TrackerTM

Analog position control and Fieldbus position control allow the Epsilon EP to replace an expensive PLC motion control module with a simple, low cost analog signal or Fieldbus register. With Position Tracker, the closed loop feature of the position controller has been integrated into the drive itself. The user simply sends the drive an analog or Fieldbus signal that is proportional to the absolute motor/actuator position. Advanced features such as "teach" functions also contribute to faster set up.

Built-in Timers

These timers provide a simple and accurate way to trigger an action based on a previously initiated time delay. Select from up to seven different timer types to match your needs.

Ethernet Programming

The EP-P drive uses common Ethernet protocols for all levels of networking ranging from applications setup and monitoring to communicating to PLC's via Ethernet/IP or connecting to an operator panel using Modbus TCP/IP.

Dual Loop Mode (EP-P)
For those applications where it is required to command motion based on feedback from a linear encoder, for example, PowerTools Pro has the functionality to configure the EP-P drive for Dual Loop mode. Whether the feedback is linear or rotary, a user can define motion in terms of the secondary feedback and let the Epsilon calculate the relative motion required by the motor.

Technology for reliability and performance
Flexible bus voltages DC, AC 10V to 264V

5 Drive Power Options: 2.2, 4, 6.5, 9 and 16 Amps

1 to 200 lb-in continuous torque range

Drive types: Base, Indexing, and Programmable
Indexing and Programmable drives can be ordered with optional DeviceNet or Profibus

Easy install, setup and operation

Compact, space saving design, six-inch (152 mm) panel depth including cables

Pluggable connectors, Standard D-Shell and Screw Terminals

State-Space Observer Control, which allows 10-1 inertia mismatch out of the box, and 50-1 with tuning

FREE PowerTools software, and upgrades

Programmable, optically-isolated I/O

RS485 serial communication interface using Modbus protocol

Ethernet/IP and Modbus TCP/IP standard on the Epsilon EP-P programmable drive

Field programmable flash memory firmware (upgrades are free)

Wide variety of motor combinations: Unimotor HD, Unimotor FM, MG, NT, XV

Auto-Tune support for any servo motor with encoder feedback

24 VDC input for logic power supply
Specifications and Dimensions
Power Requirements

AC Input Voltage, 47-63 Hz
EP 202/204/206: 1Ø, 20 to 264 VAC
EP 209: 1Ø, 90 to 264 VAC
EP 216: 3Ø, 90 to 264 VAC
(240 VAC for rated performance) SCCR 10kA
DC Input Voltage
EP 202/204/206: 10-340 VDC
EP 209/216: 140-340VDC
AC Input Current (max. continuous)
EP202: 5.0 Arms (140A for 2 ms inrush)
EP204: 8.5 Arms (140A for 2 ms inrush)
EP206: 12.0 Arms (140A for 2 ms inrush)
EP209: 16 Arms (34A for 5 ms inrush)
EP216: 16 Arms (34A for 5 ms inrush)
Output Current Continuous (rms) / Peak (4 sec.)
EP202: 2.2A / 4.4A
EP204: 4.0A / 8A
EP206: 6.5A / 13A
EP209: 9.0 A / 18A
EP216: 16.0A / 32A
Continuous Output Power
EP202: 0.77 kW
EP204: 1.27 kW
EP206: 1.77 kW
EP209: 2.32 kW
EP216 3Ø: 4.8 kW
EP216 1Ø: 2.32 kW
Switching Frequency 10 kHz

External Logic Supply +18 to 30 VDC @ 0.5A

Encoder Supply Output +5 VDC, 250 mA

I/O Supply +10 to 30 VDC

System Efficiency 93%
Cooling Method
Convection EP202 through EP209 Internal Fan EP216
Regeneration

Internal Energy Absorption (115V / 230V)
EP202: 39 Joules / 8 Joules
EP204: 58 Joules / 12 Joules
EP206: 97 Joules / 20 Joules
EP209: 117 Joules / 24 Joules
EP216: 132 Joules / 28 Joules

External: Connection to external resistor, EP 202-209: 30 Ohm min, 12A peak, 2 kW avg.
EP216: 20 Ohm min, 20A peak, 5 kW avg.
Drive Control Inputs

Analog: (1) +/-10 VDC, 14 bit, 100k Ohm,
Differential

Analog Max. Input Rating: Differential +/-14 VDC, Each Input with Reference to Analog Ground +/-14 VDC

Digital: (16) (5 on EP-B) +10 to 30 VDC, 2.8k Ohm, Sourcing, Optically Isolated

Pulse: (1) Differential RS-422, 1 MHz/Channel, 50% Duty Cycle

Single Ended: (1) TTL Schmitt Trigger 500 kHz/ Channel, 50% Duty Cycle

Motor Over temperature: 0 to +5 VDC, 10k Ohm, single ended
Drive Control Outputs

Analog: (2) +/-10 VDC, 10 bit, Single-ended 20mA

Digital: (8) (3 on EP-B) +10 to 30 VDC, 150 mA,
Sourcing Optically Isolated
Short Circuit Protected

Pulse: Differential RS-422 and TTL compatible, 20 mA/Channel Sink or Source
Environmental

Rated Ambient Temperature: 32° to 104°F (0° to 40°C) for rated performance

Maximum Ambient Temperature: 32° to 122°F (0° to 50°C) with power derating of 3.0%/1.8F (1°C) above 104°F (40°C)

Rated Altitude: 3280' (1000 m)

Maximum Altitude: For altitudes >3280' (1000 m) derate output by 1%/328' (100 m )

Vibration: 10 to 2000 Hz @ 2g

Humidity: 10 to 95% non-condensing Storage Temperature: -13° to 167°F
(-25° to 75°C)

Ingress Protection: IP-20
Serial Interface
2 RS485 connectors for multi-drop
applications Modbus RTU w/ 32-bit extension,
9600 to 19.2k Baud
Ethernet Interface (EP-P only)
1 RJ-45, Modbus TCP/IP or EtherNet/IP
DeviceNet (EP-xDN models only)

Power Consumption: 25 mA

Baud Rates: 125, 250 and 500 kps

Node Addresses: 00-63
Profibus-DP (EP-PPB model only)
Baud: 1.5 to 12 Mb, Address Range: 00-126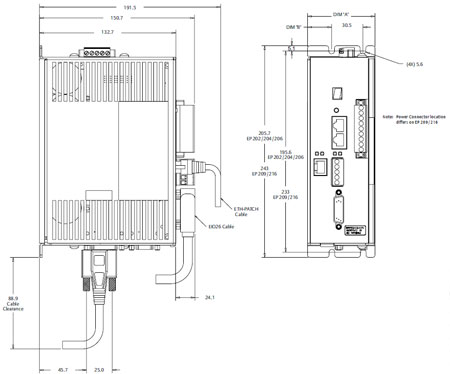 | | | | |
| --- | --- | --- | --- |
| EP202 / EP204 -B,-I,-IDN | 53.3 | 11.4 | 1.63 |
| EP206-B,-I,-IDN | 71.6 | 11.4 | 1.91 |
| EP202 / EP204 -P | 68.3 | 26.1 | 1.77 |
| EP206-P | 86.3 | 26.1 | 2.04 |
| EP209 / EP216 all models | 86.3 | 26.1 | 2.49 |
Communications
EtherNet, Profibus, DeviceNet
Optional ProfiBus DP and DeviceNet communication configurations for system integration to common PLC platforms, and Ethernet, standard on every Epsilon EP-P, opening up a whole new world of interfacing possibilities are also available. The Epsilon EP-P's EtherNet port supports EtherNet/IP, Modbus TCP/IP, HTTP, and SMSC with up to eight simultaneous connections (sockets) at a single time. That means you can be online with your HMI at the same time as your PC Tools, monitoring drive status remotely via a web browser, and have the drives communicating to each other for a true distributed control system, all at the same time!
The Ethernet port is configured to communicate using two industrial protocols: EtherNet/IP and Modbus TCP/IP. Communication setup is easily done with drag and drop drive information into the Ethernet Mapping. The EP-PDN, EP-IDN (DeviceNet) and EP-PPB (Profibus) are the Epsilon EP drives with these industry standard fieldbus options.
The EP-P has built in RS485 multi drop serial ports. The ports use industrial standard Modbus RTU. Making connectivity easily with many PLC and HMI products.
Position Tracker™ – Fieldbus Indexing replaces expensive PLC motion controllers with fieldbus communications. Motion profiles can be dynamically changed on the fly.

| | | | |
| --- | --- | --- | --- |
| EtherNet | | | Standard - all units |
| Profibus | | | √ |
| DeviceNet | | √ | √ |

Breakout Boards
STI-ENC
Motor Feedback Breakout Board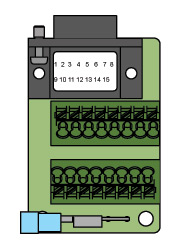 STI-SNCI
Drive Sync In Breakout Board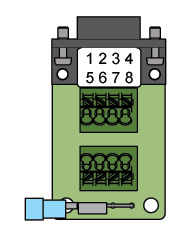 STI-SNCOA
Drive Sync Out and Analog In/Out Breakout Board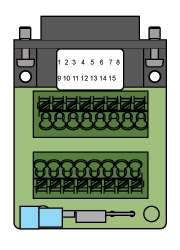 STI-24IO
Screw Terminal Interface Breakout Board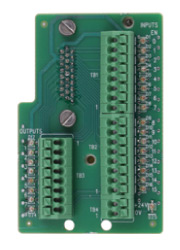 Cables

DDC-RJ45-xxx
Drive RS485 to Drive RS485


CT-USB-CABLE
PC USB Port to Drive RS485 Serial Interface


ETH-PATCH-xxx
Ethernet to Drive


EIO26-xxx
Epsilon EP I/O

SNCFLOA-xxx
Drive Sync Out


SNCMD-815-xxx
Drive Sync Out to FM-3/4 Module In


SNCFLI-xxx
Drive Sync In


SNCMD-89-xxx
Drive Sync In from FM-3/4 Module Out


PSBAA-xxx, PBBAA-xxx**
Motor Power Cable for FM Motors


SIBAA-xxx**
Motor Feedback Cable for FM Motors


XTMDS-xxx*
Motor Power Cable for 40, 60 & 80 mm XV Motors


XTBMS-xxx*
Motor Brake Cable for 40, 60 & 80 mm XV Motors


XUFTS-xxx*
Motor Feedback Cable for 40, 60 & 80 mm XV Motors


XCMDS-xxx or XCMBBS-xxx*
Motor Power (+ Brake) Cable for 130 mm XV Motors


XUFCS-xxx*
Motor Feedback Cable for 130 mm XV Motors


CMDS-xxx or CMMS-xxx*
Motor Power Cable for NT Motors


CBMS-xxx*
Motor Brake Cable for NT Motors


UFCS-xxx*
Motor Feedback Cable for NT Motors


CT-COMMS
Drive RS485 to Drive RS485


SNCDD-915-xxx
Drive Sync Out to Drive Sync In


Cable Notes:
* Flex duty versions available
** Flex duty cable


Miscellaneous

BRM-1
Drive Brake Relay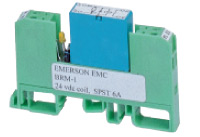 SCSLD
Master Synchronization Encoder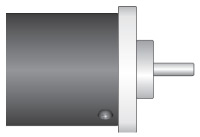 ETH-S8
Ethernet 8-port Switch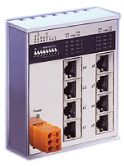 Electromagnetic Compatibility Filters
Line Filters
Electromagnetic Compatibility Filters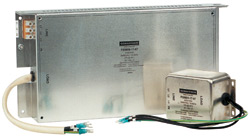 DB Resistors
E-Stop Duty, Internal and Enclosed Dynamic Braking Resistors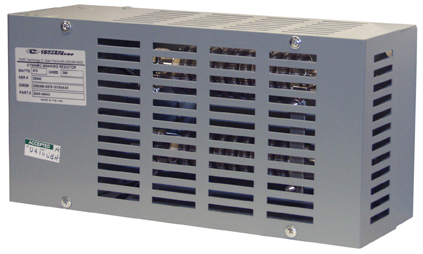 Automation and motion programming software
PowerTools Pro - Advanced motion control programming
| | |
| --- | --- |
| | Advanced motion control programming for Unidrive SP (with the SM-EZMotion module) and Digitax ST-Z drives and Epsilon EP, FM-3E and FM-4E modules |
Our free PowerTools Pro software enables you to fully realize the power of our SM-EZMotion, FM modules and Epsilon EP servo systems. A familiar Microsoft® Windows™ interface provides operators and machine builders with the tools needed to access everything they need for complete servo control—PLS, Queuing, Analog-In, User Variables, High-Speed Capture, Electronic Gearing, and more.
Setup and Programming is made easy with our free, drag and drop, PowerTools Pro software which programs the entire "Motion Made Easy"™ product family. PowerTools Pro is free of charge and can be obtained from our download section.

Developing motion applications with PowerTools Pro is a simple "five step, top-down process". The five steps are displayed within an explorer bar that allows easy navigation. Each step is configured using simple check boxes, drop down selections and drag and drop functionality.
The five steps are:
Hardware Configuration
Drive Setup
I/O Setup
Motion
Programs
PowerTools Pro is a "BASIC"-like programming language enabling users to develop more complex applications and sequencing with functions being selected by dragging and dropping onto the work area.
Our PowerTools Pro software enables you to fully realize the power of our entire servo product line including; Digitax ST, Epsilon EP, MDS and Unidrive SP. A familiar Microsoft® Windows™ interface provides operators and machine builders with the tools needed to access everything they need for complete servo control — Motion Profile Setup, User Units, Motor Auto-tune, Electronic Gearing, Network Configuration, and many other advanced features.
Note: New advanced PowerTool Pro 5.0 features are not supported on FM3 & FM4 modules, but are supported on our FM3E, FM4E modules and all other servo drive products.
Assignments – Use our "Virtual Wiring" to create programs right out of the box, without writing a single "line of code." For example; the assignment screen simply drag-and-drop the desired machine function onto the digital inputs and outputs.

Indexes – Setting up indexes is easily accomplished by filling in the screen's blanks to create an index profile. Select from Incremental, Absolute, Registration, or Rotary Plus and Minus types. With our Position Tracker synchronization can be easily achieved by simply adjusting the time bar. Choose the time base of the index by selecting either real time or synchronized to a master.

Network – Whatever Fieldbus you are using, setting up network communications is quick and easy. Fill-in-the-blank, drag-and-drop procedures are used to get your drives communicating. PowerTools Pro diagnostics couldn't be more intuitive, allowing real-time monitoring of the actual data being sent and received.
Camming – Cam data is easily entered within PowerTools Pro, and the Cam graphing tool is second to none, with multiple interpolation types available.
CTSize - Drive sizing software
CTSize is an easy-to-use servo sizing software package that helps you size your application using a step-through process

CTSize - Drive sizing software for servo drives

CTSize is an easy-to-use servo sizing software package that makes product selection and sizing an easy step-through process. Selecting the optimum system is achieved by simply going through the five tabs: Load, Motion, Reduction, Selection and Results.

Important Note: CTSize is currently not compatible with Windows® 7. It is functional with prior versions of Windows® operating systems such as Windows XP.

It is possible to run CTSize in Windows® 7 operating in Windows® XP mode. Software downloads from Microsoft are required in order to add XP mode.

Windows® and Microsoft® are registered trademarks of the Microsoft Corporation.

Tab Structured Layout— Easily step through your application from Load and Motion details to Product Selection by clicking on the links to one of the five tabs: Load, Motion, Reduction, Selection and Results.
Start with the information you know and let the sizing software do the rest.
Pre-Configured Applications — Leadscrew, Rack and Pinion, Conveyor, Cylinder, Feedroll and User Defined applications ease sizing by requiring only the necessary inputs parameters base on the selected load type.
Pre-Defined and Multi-Segment Profiles — Entering in a motion profile is easily done by selecting one of the four basic profile types or by creating complex profiles with the multi-segment function.
Multiple Gearbox Reductions — Select up to three stages of speed reduction from five types – Belt/Pulley, Gear/Gear, Chain/Sprocket, User Gearbox and Catalog Gearbox.
Organized Results — The Results are organized in simple and clean fashion with the optimum selection parameters and speed/torque displayed at the top and alternative solutions listed at the bottom. The list of alternative solutions can be sorted by a variety of filters to quickly find the drive and motor models.
Inertia Calculator — Calculate inertia's of complex shapes by selecting from one of six pre-defined shapes and adding or subtracting their individual inertias.
User Configurable Units — The user can select Metric or English units or setup Custom units.
Extensive Help File — Explains each page of software in a detailed and easily understandable format.
Embedded Links to Websites — Easily find contact information for additional support or drawings of drives and motors.
Detailed Printout — Easily document your results with the detailed printout that sums up all the application requirements and drive/motor combination information.