Packaged Drives - Standard and Custom Panels
Through our Worldwide Drive Centers, Control Techniques has over 30 years' experience in providing high quality AC, DC and Servo drives packaged in enclosures for industrial and commercial installations. All packages are manufactured, tested and documented for ease of installation and long-term reliable operation.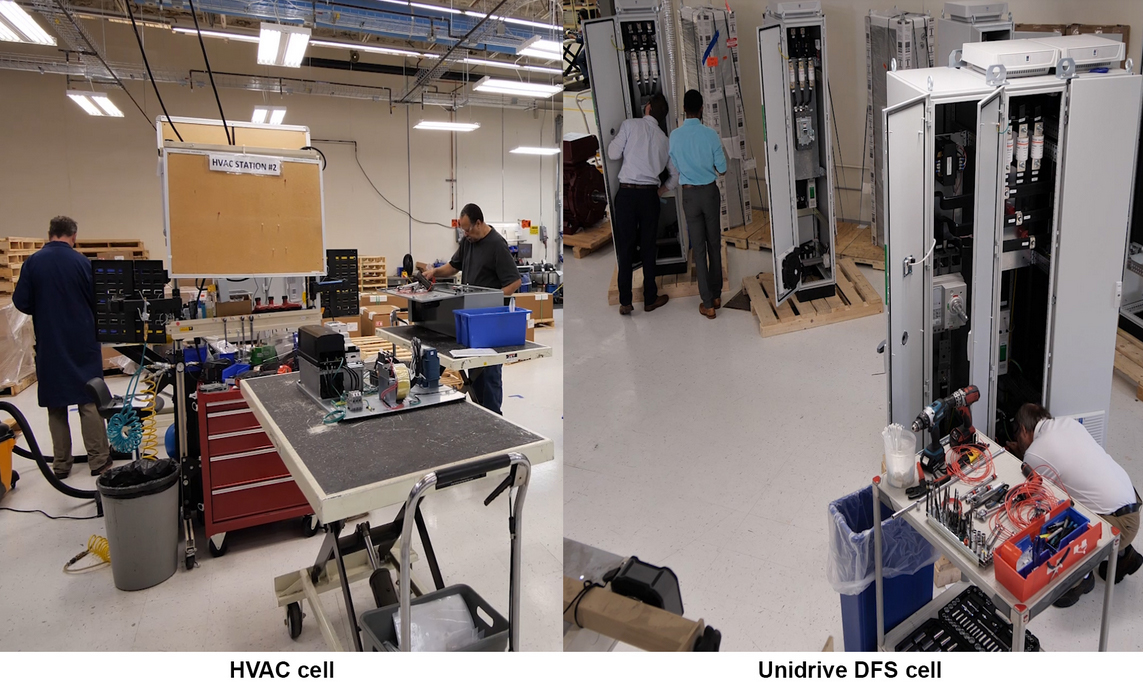 Standard Packages
Control Techniques standard packaged drives are pre-engineered and available for quick shipment.
Active Front End (AFE)
low harmonic solutions
Unidrive DFS (Drive Free Standing)
high power drives
Custom Enclosures
Design
Control Techniques have a highly qualified and experienced team of designers, application engineers and software specialists available to develop custom packaged drive solutions for high volume applications.
Software solutions
Whether you want to take advantage of the on-board high-performance automation features within our drives or use external devices, such as PLCs and HMIs, we can provide you with the level of services you want from providing all software for your application to providing training so that you can write the software yourself.
Communications
We support EtherNet/IP, Profinet, EtherCAT, Profibus, DeviceNet, Interbus-S, CAN, CanOpen and our own high-speed protocol, RTMoE – we can connect to almost any controller and network.
Manufacturing
We control the quality of the drives right through to finished panels, with full testing of both hardware and software prior to shipment.
Installation, commissioning and after sales support
Control Techniques engineers can install and commission your system. This isn't the end of the story but the beginning of our relationship; when you need support, we'll be there. Control Techniques' after-sales service is second to none.