Digitax ST 0.72Nm to 19.3Nm (Peak 57.7Nm)
Environmentally Friendly Drives

200/400Volts, Servo Drives Range - Intelligent, Compact and Dynamic
Overview
Meeting the demands of modern lean manufacturing environments requires smaller more flexible machinery. Digitax ST is the first ever drive designed to help machine designers and system integrators meet these challenges; optimized for servo applications requiring high peak torque, dynamic response, ease of use and flexible integration features. Four product variants ensure that the drive's personality perfectly matches your servo applications.
Optimized for centralized control, to operate with motion controllers, motion PLCs and industrial PC based motion systems using a wide range of digital or analogue interface technologies.
Designed for simple standalone positioning applications using an onboard position controller. Fieldbus, Ethernet and IO enable connectivity to other automation components.
This drive offers a stand alone solution for many common indexing and synchronized motion applications. This is achieved using a unique PC programming interface that guides the user through the drive, I/O and motion configuration.
Digitax ST EtherCAT Servo Drive - high performance features easily accessible over any industrial EtherCAT network.
The servo drive offers cyclic and non-cyclic communication with less than 1μs jitter on network synchronization and guarantees optimum performance for demanding, high-axis-count, motion applications.
Typical Applications
Printing

Packaging

Pick and Place

Material Handling

Indexing

Conveyor Positioning

Cut-to-length

Labeling

Rotary Knife

Flying Shear
Benefits
Onboard position controller offers superior performance and reduces cubicle space

High-speed drive to drive network reduces wiring and improves system performance

Familiar programming environments reduce development time

Real-time servo networks such as EtherCAT, SERCOS and CAN open allow the drive to operate with most motion controllers

Ethernet and Fieldbus connectivity enable the drive to integrate with other parts of the automation system

Onboard universal encoder input is able to connect to incremental, SinCos, Hiperface, EnDAT and SSI encoders as standard

The drive features a safe torque off input which disables the output stage of the drive with a high degree of security. This reduces the cost of complying with machine safety standards such as EN954 Cat 3 and enables the drive to integrate easily with the machine safety system

Designed to operate with Unimotor FM, a complete range of high-performance servo motors for industrial environments
---
Software
Our Software makes it easy to access the drives features; it allows you to quickly setup the drive, optimize the tuning, back-up the configuration, program the onboard motion controller and setup communications links.
CTSoft - Drive configuration and index motion programming

CTScope - Software oscilloscope

SyPTLite - Ladder program editor

SyPTPro - Full automation system programming tool

CTOPCServer - OPC compliant server for interfacing with Control Techniques drives
The Software tools communicate using Ethernet, CTNet, Serial or USB connections. Ethernet allows the software tools to easily use the internet infrastructure allowing Control Techniques drives to be accessed remotely, from virtually anywhere around the world.
CTSoft
CTSoft is a configuration tool for commissioning, optimizing and monitoring Control Techniques drives. It allows you to:
Easily configure the drive using wizards

Read, save and load drive configuration settings

Manage the drive's smartcard data

Visualize and modify the configuration with live animated diagrams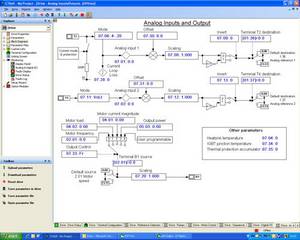 Index Motion Controller
Digitax ST - index motion controller is programmed within CTSoft using industry standard Sequential Function Chart (SFC) language. The user can quickly configure a range of motion commands such as homing and various index moves. The focus is on reducing development time and ease of use.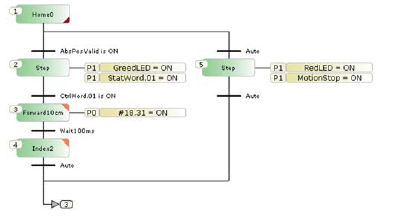 The status of the program can be monitored and the speed of the motion reduced for commissioning and testing purposes: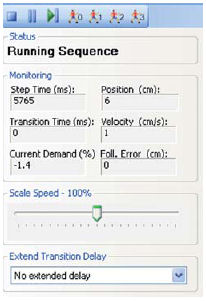 CTScope
CTScope is a full featured software oscilloscope for viewing and analyzing changing values within the drive. The time base can be set to give high speed capture for tuning or intermittent capture for longer term trends. The interface is based on a traditional oscilloscope, making it familiar to engineers across the globe.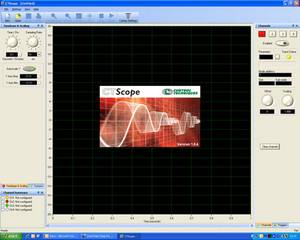 SyPTLite
SyPTLite is an easy to use ladder logic program editor, suitable for simple drive applications. SyPTLite is ideal for controlling basic logic and sequencing with Commander SK and Unidrive SP onboard PLC and with SM-Applications Lite option module.

SyPTPro
SyPTPro is a full featured automation development environment that can be used for creating solutions to single or multiple drive applications. The programming environment fully supports three industry standard programming languages: Function Block, Ladder and Structured Text. Motion is configured using PLC open function blocks that support a master and slave axis configuration.

SyPTPro is also used to configure CTNet - a high speed drive-to-drive network links together multiple drives, SCADA, operator panels and I/O to form an intelligent networked system.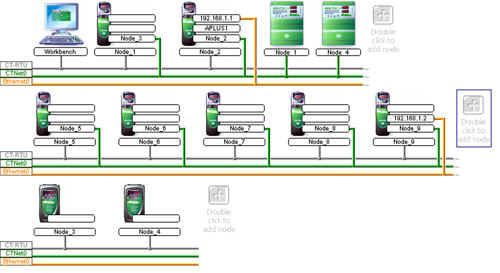 CTOPCServer
CTOPCServer is an OPC compliant server that allows PCs to communicate with Control Techniques drives. The server supports communication using Ethernet, CTNet, Serial RS485 and USB. OPC is a standard interface on SCADA packages and is widely supported within Microsoft products.
---
Options
A wide range of option modules are available to allow you to customize Digitax ST for your application.
Keypads
Digitax ST Keypad
Removable keypad

Communications
SM-EtherCAT
EtherCAT slave option module for high performance servo applications

SM-CANopen
CANopen interface supporting various profiles including several drive profiles

SM-SERCOS
Sercos Interface

SM-Ethernet
Ethernet option module supporting Ethernet/IP and Modbus with built in web server.

SM-Profibus
Profibus DP slave option module

SM-DeviceNET
DeviceNET option module

SM-Interbus
Interbus interface option module

SM-CAN
User programmable CAN option module - Allows you to develop your own CAN protocols

Feedback
SM-Universal Encoder Plus
Combined encoder input and output interface supporting Incremental, SinCos, Hiperface, EnDAT and SSI encoders

SM-Encoder Output Plus
Incremental encoder output option module to enable connection with external motion controllers

SM-Encoder Plus
Incremental encoder input option module

SM-Resolver
Resolver option module for robust feedback in demanding environments

SM-SLM
SLM option module for integration with SLM enabled motion controllers

I/O
SM-I/O 32
Extended digital I/O adding 32 bi-directional I/O points

SM-I/O Plus
Extended I/O interface to increase the number of I/O points on a drive

SM-I/O Lite
Extended I/O interface with reduced functionality

SM-I/O Timer
Extended I/O option module with real time clock

SM-I/O PELV
Namur standard I/O interface with high speed I/O

SM-I/O 120
120 volt I/O option module

Remote I/O
Beckhoff I/O
Flexible I/O system for remote connectivity using Control Techniques CTNet Drive-to-drive network

Digitax ST Servo Drives Available Styles